New Zealand - an outdoor paradise
You like nature, friendly people, any sports activities like hiking, biking, skiing, canoeing, paragliding, abseiling or more or less crazy adventures like bungee jumping, jet boating, caving, sky diving, river rafting, zorbing? - Then New Zealand is definitely the place to visit! Here you can enjoy beautiful and unique landscape, harmless wildlife (no poisonous animals are living in New Zealand!)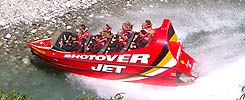 and big cities. Usually New Zealand's climate is not getting too hot, which makes any sports activities even more enjoyable.
Here is just a short list of the many highlights:
North Island
Higher population than the South Island and almost always good access to a supermarket or (fast food) restaurant.
Auckland - City of Sails: a mega city in the north with very little "skyscrapers" - subtropical climate
Northwest: walking tracks through kauri forests - some of these huge trees are a thousand years old!
Northeast: Bay of Islands - pick the warmer months to visit this area and enjoy the beaches
Rotorua: It's a nice little city famouse for its geothermal activity - spend three days of your trip, it's worth it!
Waitomo Caves: famous for the glowworm caves
Central Plateau: volcanic area, good skiing in winter
South Island
There are only a few bigger cities on New Zealand's South Island. This is the place for outdoor freaks! Photographer will get pictures of penguins, sea lions, whales (depending on the season), albatrosses, Keas,...If you like to have some time for yourself far away from other people this will also be the right place for you. Approximately two million people are living in the South Island.
Queenstown: the capital of crazy (and expensive) thrilling adventure activities - This nice little town is also the gateway for many (one or more) day trips to Arrowtown, Milford Sound, Doubtful Sound, ...
The Alps
Milford Sound: The drive itself is the interesting part visiting Milford - take your time! Many people say this is one of the must-see when visiting the South Island. This is also a good chance to see the Kea.
The Catlins: rainforests and magnificent coastline far away from pretty much everything - Take some food with you and make sure you do not waste time searching for a supermarket or restaurant...
Dunedin und Otago Peninsula: steepest road in the world - The albatross can be seen here.
Wild West Coast: The spectacular New Zealand Alps divide the west coast from the rest of the island. Just three passes connect the west to the east. The Alps are also a barrier for the clouds: usually there is heavy rainfall on the west coast - two glaciers, rainforest and places like "pancake rocks" can be explored here. Watch the weather forecast and pick some sunny days to enjoy this must-do drive!
Abel Tasman National Park: go on a three day kayak tour along the coast
There is no need to spend much time planning your journey to New Zealand. You get all the local maps and information for free from the visitor information centre which you find in almost every little town. Leave your heavy guide books at home!
Off the season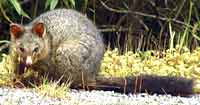 it's quite easy to get accommodation in one of the many motels, Bed & Breakfasts or campgrounds / caravan parks. There is no booking required which makes travelling in New Zealand easy and relaxing.